Saltwater Aquarium Cleaning Service & Maintenance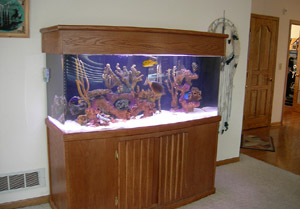 We provide the education, service and support you need to keep your system healthy and thriving for years to come. In fact, we can provide ongoing care that ensures the quality and health of your aquarium system and offers you a carefree solution. Whether it's your office, your home or commercial location, Cincinnati Aquarium Design & Maintenance has the experience and resources you'll need.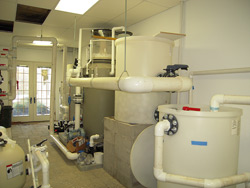 The services that we perform are:
Testing of water quality
Water change using water purified by reverse osmosis (RO water for saltwater only)
Cleaning of inside and outside of the aquarium and stand
The maintenance of all filtration
We will provide all food and reef supplements that are needed
We will provide all materials, salt, and medications that are needed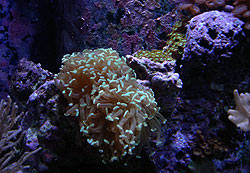 Additional services for no extra fee:
We will replace any part that becomes old or that fails
We will replace all fish and coral. If any fish or coral should have a health problem, we will replace it. With this service your fish and coral have a life time guarantee.
All fish and coral are of the highest quality. All fish are hand selected, quarantined for diseases, and are eating regularly before they are put into your aquarium.
We are available to look after your aquarium and feed the fish daily when you are out of town.
We are available 7 days a week 24 hours a day for no extra fee. This would include all emergency visits.
---
Cincinnati Aquarium Design & Maintenance • 6475 East Galbraith Road • Cincinnati, OH 45236 • 513.791.4748