Testimonials
"We couldn't ask for a better partner in caring for our tanks! Adam & Dan are there when we need them. Our power was out for 5 days and CAD&M made sure we had a generator hooked up and running to the tanks for the fish and coral so they survived. Our tanks are the show pieces of our home and Adam & Dan make sure they are always looking great. Thanks for caring for our fish!"
Marc Fisher
"We are so pleased with the two systems they did for us at our restaurants that we are working with them to design a third one at our new location. The tanks add a lot to the whole experience for our dining guests. It's been a great decision to work with Cincinnati Aquarium Design & Maintenance."
Jeff Ruby
"I have now used Cincinnati Aquarium for about two years and have found Adam, Jeremy and staff to be extremely helpful in maintaining my office aquarium. In addition to my older tank, they have recently facilitated a move to my new office space and installed a brand new larger aquarium. The proposal, construction and set-up have all exceeded my expectations. I would highly recommend them to initiate and support any aquarium environment you choose."
Jerry Esselman
"Adam has been super from start to finish. He set up my aquarium and serviced it for about 8 months and has always been there when I needed him. He is always very concerned about how my aquarium is doing. He answers all of my many questions and always has a genuine caring attitude. I recently had a light go out in my aquarium and he promptly ordered me another light (at no charge) and came over and put it in. He really stands by his products and does everything to satisfy his customers. I have known many people that have tried to start up their own aquarium and they have lost a lot of time and money. Adam and Cincinnati Aquarium is the way to go if you want to start on the right foot and learn from them."
Gary and Lori Graves
"CAD&M really knows their stuff. They've done two tanks for us, and I can't say enough good things about them. They're real pros."
Jeff Jacocks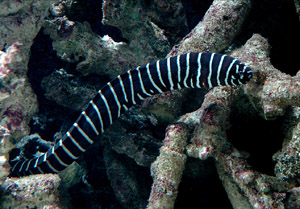 "I would highly recommend Cincinnati Aquarium Design & Maintenance to anyone who has a saltwater aquarium at home. Their service personnel are experts in saltwater aquariums and are very personable. Any issues I have had with my fish have been handled in a very timely manner. They are reliable and stand by their word. For the modest fee they charge, the benefits have been well worth it."
Mark Bell
"Adam and the team at Cincinnati Aquarium are by far the best aquarium specialists I have ever worked with. They stand by their work, they are honest, reliable, responsible, knowledgeable and extremely capable. They have maintained and developed our 480 gallon salt water aquarium with tremendous expertise.
I have worked with other companies and I can't begin to tell you how happy we have been with all aspects of Cincinnati Aquarium.
I cannot offer a higher recommendation for anyone. I am certain that anyone who is lucky enough to work with Adam and his team will be grateful for everything they have to offer.
You guys are the best! Thank you for hard work and professionalism!"
Jon Mendelsohn, MD, FACS
"Cincinnati Aquarium Design & Maintenance set up and serviced my aquarium for the past 2 years. Their personal attention and knowledge is what sold me! I had several other options but Adam's passion for this business it what sets them above the rest! He continues to provide the prompt and personal attention we appreciate for our tank!"
Michael Cain
"We are thoroughly enjoying our new salt water fish tank. Having your aquarium services has brought a wonderful ambiance to our home. Thank you!"
Perry Leitner
"Adam, has serviced our two saltwater aquariums for almost three years
and our tanks have never looked better. He provides us with great
knowledge, excellent service, and is a joy to work with."
Tom & Ginny O'Brien

---
Cincinnati Aquarium Design & Maintenance • 6475 East Galbraith Road • Cincinnati, OH 45236 • 513.791.4748