Services-Including Saltwater Aquarium Installation in Cincinnati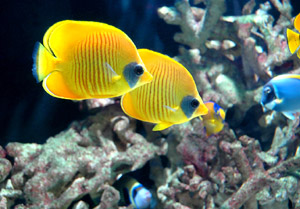 Free of Hassle and Worry
An aquarium is not only a beautiful thing to observe and enjoy, it's a complex and ever-changing ecosytem. Water, gases, chemistry, plants, decor and livestock all interact in a variety of ways within the aquarium environment. We are experts at understanding these systems and keeping them properly balanced so that your fish, plants and corals remain healthy, your water clear and clean, and your experience free of hassle and worry. And our services are available when you need them, night or day. Cincinnati Aquarium Design & Maintenance offers a full service maintenance plan for your aquarium that guarantees all parts of your system from the aquatic life to the mechanical components.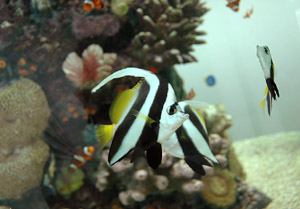 The services that we perform are:
Testing of water quality
Water change using water purified by reverse osmosis (RO water for saltwater only)
Cleaning of inside and outside of the aquarium and stand
The maintenance of all filtration
We will provide all food and reef supplements that are needed
We will provide all materials, salt, and medications that are needed
Additional services for no extra fee:
We will replace any part that becomes old or that fails
We will replace all fish and coral. If any fish or coral should have a health problem, we will replace it. With this service your fish and coral have a life time guarantee.
All fish and coral are of the highest quality. All fish are hand selected, quarantined for diseases, and are eating regularly before they are put into your aquarium.
We are available to look after your aquarium and feed the fish daily when you are out of town.
We are available 7 days a week 24 hours a day for no extra fee. This would include all emergency visits.
---
Cincinnati Aquarium Design & Maintenance • 6475 East Galbraith Road • Cincinnati, OH 45236 • 513.791.4748